7 Common Myths About Physiotherapy
A physiotherapist can make a significant difference in your health and well-being, but there are many myths and misconceptions about how physiotherapy works.  Many people miss out on the great benefits of consulting a physiotherapist just because they are misinformed. It's high time to bust those myths if they're making people put up with suffering. 
In this blog, we'll discuss some of the most important physiotherapy-related misconceptions and realities. 
Myths vs. Facts About Physiotherapy
Myth 1: Physiotherapy is Painful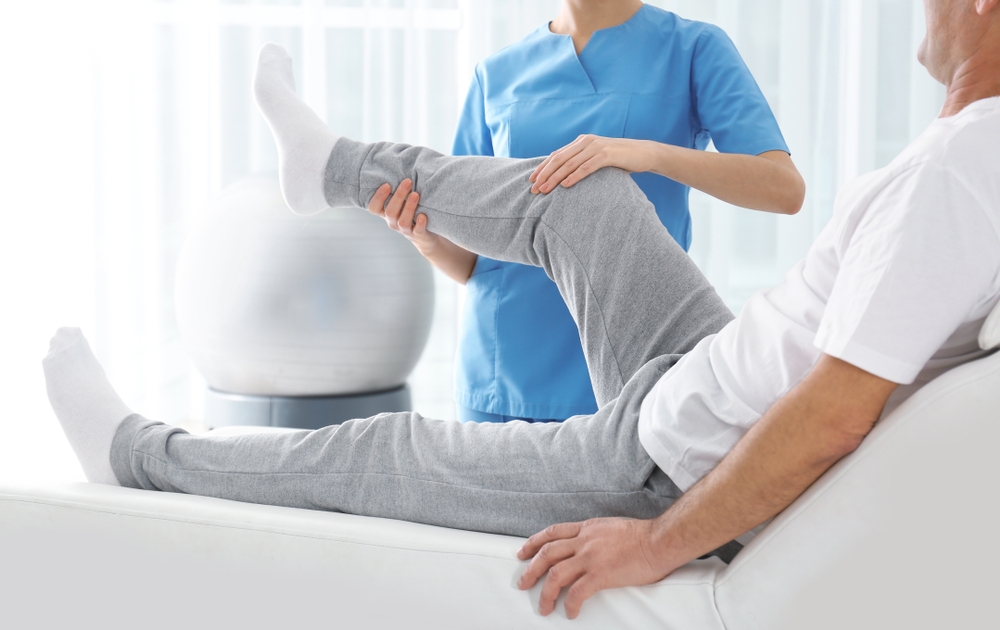 Fact: One of the most prevalent worries people have about getting physiotherapy is that it will hurt. Our goal is to prevent it and we do not want you to feel it. When we urge you to stress a painful and/or swollen joint or tissue, pain is most frequently the result. If we don't move the injury or apply pressure to it, it will become immobile or have more severe long-term issues. In general, physiotherapy is not painful; it is a combination of several therapies that uses pain-relieving techniques. 
Myth 2: Physiotherapy is Just Exercises
Fact: Exercise is likely to be part of your physiotherapy treatment to improve your strength, flexibility, and mobility but that is just the part of what we do. Physiotherapy, in addition to exercise, includes manual therapy such as joint mobilizations, deep tissue massage, and trigger point release; education and advice regarding acute care, ergonomics and posture; and adjuncts such as dry needling and taping.
Myth 3:  Physiotherapy is Only Useful For Injuries or Accidents
Fact:  Every field in medicine is working with physiotherapy to improve its benefits. Physiotherapy is used in many different medical fields, including orthopedics, neurology, pediatrics, cardiology, obstetrics, and gynecology. It is a common misperception that physiotherapy only serves to strengthen muscles and joints following an accident or injury.
Myth 4:  Physiotherapy is Only For Athletes
Fact: We can assist anyone who regularly participates in sports or exercise, regardless of level, either to recover from an injury or to stay on top of their game. But we also see patients who aren't particularly athletic. In fact, the majority of our patients are not athletes! Physiotherapy may assist everyone who has muscles, joints, or tissues.
Myth 5:  I Will Have To Go To Physio Appointments Forever
Fact: According to the studies, a typical recovery needs 7 sessions. If a physiotherapist believes you do not require seven appointments, they will always advise you accordingly. Their goal is to assist you in getting the best out of your body in the most efficient and effective manner possible. 
Myth 6: I Only Need A Couple of Exercises To Get Going
Fact: One or two exercises at a time are manageable, but they are unlikely to be enough to reverse the issues that are causing you discomfort. A Physiotherapist in Surrey will provide a clear pathway to understand why you have your injury, back pain, neck pain, or shoulder pain and how to get you moving better and more efficiently. They will regularly monitor your progress to make sure that you are on the right track.
Myth 7: You Don't Require Physiotherapy If You Exercise At The Gym
Many people believe that if you work out at the gym you do not need physiotherapy but this is not true. They might have considerable differences. Exercising at the gym will strengthen your muscles whereas physiotherapy has medical uses. 
Physiotherapy even helps to manage back pain, knee pain, and shoulder pain that might arise while gyming or exercising. Even though you are used to exercising, you shouldn't avoid physiotherapy if you need it.
Benefits of Physiotherapy Treatment
Reduces Pain

– The most significant benefit of physiotherapy is that you will not need to take medications or painkillers to get rid of your pain. Your physio will assist you in this situation with a variety of exercises, including joint and soft tissue mobilization. These techniques and treatments will help overcome the pain and regain muscular mobility.
Helps in Avoiding Surgery

– While it is true that a condition may call for surgery, there are occasions when physical therapy is a better, more conservative option. Although it may not be as quick as surgery, it can possibly make things better enough that you may not require it.
Managing Heart and Diabetic Conditions

– It has been observed that diabetic patients have discomforts such as shoulder, back, and knee pain. This generally happens as a result of the body's imbalanced sugar levels. There are specific physiotherapy programs that help in managing diabetes-related discomfort. These programs also assist in regulating blood sugar levels.
Manage Age-Related Issues

– People may develop osteoporosis, arthritis, or the need for a joint replacement as they get older. Physiotherapists are experts in managing arthritic or osteoporotic conditions conservatively and assisting patients in their recovery following a joint replacement.
Recover From or Prevent a Sports Injury –

Physiotherapists in Surrey BC are aware of certain sports that might increase your chance of specific injuries (such as stress fractures for distance runners). To ensure a safe return to your sport, they can develop appropriate exercise programs for your recovery or prevention.
Some Common Sports Conditions Treated By Physiotherapists Are:-
Sprains, strains, dislocations

Neck pain

Groin pulls

Ankle sprains

Shoulder pain

Shin splints

Ligament tears

Concussions and whiplash

Knee injury/knee pain

Tennis elbow
So, now that you have a better understanding of physiotherapy, you may see how physiotherapists can assist you in managing chronic pain, neck pain, shoulder pain, and knee pain. If you have any misconceptions about physiotherapy, please don't hesitate to contact your healthcare provider. Are you looking for the Best Physiotherapist Clinic in Surrey BC, All Pro Physio can be recommended. All Pro Physio believes in providing the fastest and best experience for their patients. We can be your go-to physiotherapist clinic because we do what we do best!
For further inquiries, you can contact us at (604)-704-8440