TMJ Treatment | Professional TMJ Specialist in Surrey BC
Although the exact cause of a person's TMJ disorder is somewhat difficult to determine, you can still seek some relief. Your pain may be genetic, due to arthritis or it may be a result of a jaw injury.
Whatever the reason behind your TMJ disorder, the pain and discomfort can be managed and relieved with treatments such as physiotherapy. Surgery is often not required unless your condition is too bad.
Are you looking for professional TMJ treatment or TMJ specialists in Surrey BC? All-Pro Physio is one of the best clinics which can diagnose and treat TMJ disorders. If you are suffering from pain in your jaw joint and muscles that control your jaw movements, immediately get in touch with our expert physiotherapists.


We can help you in managing and relieving TMJ pains even if your pain is chronic. We, at All-Pro Physio, have a unique approach to TMJ disorder management. We like to work as a team with our patients thus, we ensure that we have a proper understanding of the case and can help you in improving your conditions.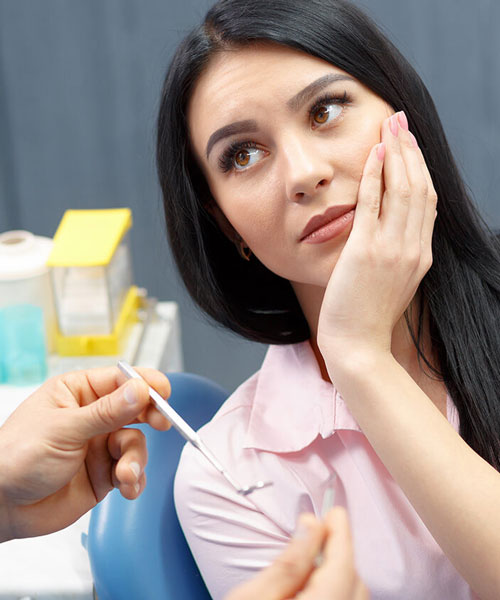 Physiotherapy for TMJ Disorder
Physiotherapists can employ a range of exercises and strategies to alleviate the symptoms of TMJ. Exercises must aid to preserve flexibility and mobility of the joint while increasing the strength of the surrounding muscles.

Lateral jaw motions and expanding the jaw as wide as feasible aid in joint function. Light massage therapy can assist to improve blood flow and flexibility. Scar tissue from years of joint injury may be present in some circumstances and must be loosened.

Physiotherapists can also recommend lifestyle and health improvements that might help with TMJ treatment.

Benefits of TMJ Physiotherapy Treatment
If you are seeking TMJ Treatment in Surrey BC, then please get in touch with All-Pro Physio right away. We have an online booking system to make an appointment with us within a couple of clicks. Just Tap the "Book an Appointment" button on the top-right corner.